Orlando Weather:

General Info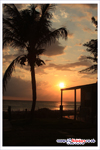 At the approximate geographic centre of the state, the three county Orlando area consists of 2,856 square miles. Orlando is situated approximately 150 miles from the Florida/Georgia border to the north, 50 miles from the Atlantic Coast to the east, 75 miles from the Gulf Coast to the west, and 370 miles from the Florida Keys at the southern tip of the state.

One of the area's biggest attractions is its year-round mild weather. Mid-Florida's sub-tropical climate has long been a strong drawing card for tourists and residents alike. At the heart of the "Sunshine State", the area's average annual temperature is a comfortable 72.4 degrees. Average annual rainfall amounts to over 50 inches per year, keeping central Florida lush and green throughout the year. Prevailing winds are southerly at nine mph. The average elevation of the region is 127 feet above sea level.




---
A Rough Guide to the Seasons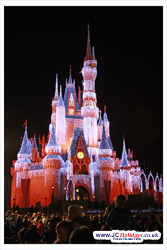 Spring (April - May)


A lovely time to visit, the days are getting into the high 80's and 90's, the evenings are also warming up. You will be able to spend the days and evenings in shorts and t-shits. A comfortable time of year for the heat.



Summer (June - September)


The heat and humidity is now coming to it's peak in August and with it brings the famous afternoon showers. Please note the showers often go as quickly as they came and only last a short period of time. So if you are out and about grab some shelter and let it go over, then you can carry on with your plans.



Autumn (October - November)


Like spring the day time temperatures and comfortable during the day and shorts are still fine. However the evenings are getting cooler (60's - 70's) and you may need some light trousers and for those that feel the cold a light jacket. The summer storms have also passed by now.



Winter (December - March)


The winter in Florida is very mild and we have spent Christmas day sunbathing by the pool before. But you may get days where trousers are required and a jacket. The temperatures can vary from the 50's to 70's.



---
Orlando Average Monthly Weather Statistics

Month
Low
(F)
High
(F)
Low
(C)
High
(C)
Humidity
(Midnight)
Humidity
(1pm)
Rain
(Inches)
Avg Hours
of Sun
January
48
73
11
22
56%
84%
2.2
7
Febuary
50
73
10
23
52%
84%
3.0
8
March
55
78
13
26
50%
85%
3.1
8
April
60
84
16
29
46%
85%
1.8
9
May
67
89
19
31
49%
85%
3.6
10
June
71
91
22
32
57%
90%
7.3
9
July
74
93
23
33
58%
94%
7.3
8
August
73
92
24
32
60%
90%
6.8
8
September
72
90
23
32
60%
87%
6.0
8
October
65
84
19
29
56%
90%
2.5
8
November
58
78
14
26
56%
92%
2.2
8
December
52
74
11
24
57%
88%
2.2
7
---
Have we tempted you yet?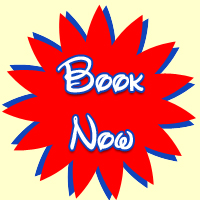 What ever the weather you are bound to have a great time in Orlando, Florida. So make sure you don't miss out on this fantastic

JC

Holidays

vacation villa and book now before someone else does!!!



JC Tip


In the summer months when there maybe a quick shower in the afternoon, take a poncho with you so you can make the most of your day. When the shower is over it can be tucked away in a small bag again.

ALWAYS put on the sun screen, even if it looks dull, you will be surprised how quickly you can get burnt, and keep putting it on all day......
---
Contact us for more info