JCHolidays Guest Testimonials
The following are some unsolicited comments from our guests.

---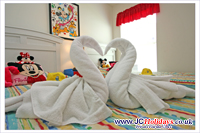 It was wonderful staying at your place. Everyone in our family/group loved your place. Even our kids didn't want to go out because they rather stay in the pool/house than go to theme parks. They liked your house better than theme parks. Thank you again for let us stayed at your beautiful house.



Kim Family








---
Thanks for letting us hire your villa for our holiday. The villa is great and we loved the Disney room, the attention to detail was excellent, even the ears on the remote controls for the television!!!



Anley Family




---
A superb holiday, the villa is excellent with all the facilities and commodities of home that is very clean and tidy.



Crane Family




---
The villa was better than our expectations. We were all very comfortable and had a great time.



Stock Family




---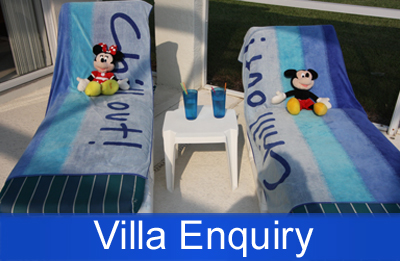 The Villa and holiday where both beyond our expectations I had been pre warned that I would enjoy it and certainly have, all of our party commented on the villa size, location, facilities and cleanliness it is so well equipped, its a pity we didn't spend much time there relaxing I certainly need a rest after this holiday. Thank you for all the effort you and your team put into planning it has been first class from first booking to leaving, all our queries where answered quickly and efficiently. thanks again.



Lauri Family







---
Wonderful services, excellent co-operation , perfect house and especially your willing to make our vacation better is obvious. Thank you so much again!!!!



Karoumpalis Family



---
Just to say that we had a great holiday and would definitely go back.

Carroll Family

---
Our stay was more than what we expected the accommodation was excellent. I don't think you can improve villa and I would recommend.

Danois Family

---
Excellent holiday and the villa was perfect at the end of a very busy day.

McCusker Family

---
I would just like to start by saying that my family and I had the greatest vacation. Your home was in perfect shape, it was beautiful. The pool was wonderful. I will be recommending your Villa to my friends and co-workers. My family had a very pleasant stay mainly because of the Villa. It was in very clean and all around very welcoming. I just want to thank you for a wonderful time.

I will book this Villa next time we go to Disney.....



Hutcherson Family



---
Don't Miss out, Have you booked yet?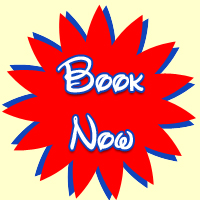 We have a long list of guest have a fantastic time in this

JC

Holidays

Orlando, Florida Villa. So make sure you don't miss out on a fantastic

JC

Holidays

vacation and book now before someone else does!!!



JC Tip


Have a look at our attraction ticket page where you can grab some fantastic deals on attraction tickets. When you book this villa you will be given a discount code to make sure you get the best rates in Orlando.

Don't forget to book your airport parking and maybe a stay at an airport hotel before you go. See our holiday extras page for info and deals (UK customers only).
---
Contact us for more info